Spot jij je Dots?
Ieder jaar krijgen wereldwijd zo'n 3 miljoen mensen huidkanker. Wanneer preventie niet lukt, is het ontdekken van huidkanker in een vroeg stadium cruciaal en goed behandelbaar. Het is belangrijk om veranderingen in je huid in de gaten te houden. Spot the dot! Deze stichting is opgericht door de Nederlandse melanoom patient Marije (woonzaam in Oostenrijk).
Nieuws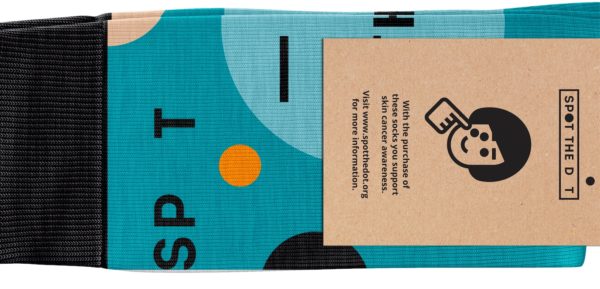 Bestel nu onze nieuwe Spot the Dot Sokken!
Vlak voor de feestdagen presenteren wij ons nieuwste project: Spot the Dot sokken! Door deze kleurrijke sokken te kopen, te dragen of kado te geven, steun je huidkanker bewustzijn.   Super leuk voor Sinterklaas, kerst, verjaardagen of om iemand te steunen die zelf te maken heeft...
Lees meer
Huidkanker staat in de top 3 van de meest voorkomende kankersoorten bij jonge volwassenen
Video
NOS op 3 over Spot the Dot