Do you spot your dots?
Each year more and more people are diagnosed with melanoma and other types of skin cancer. Skin cancer is meanwhile in the top 3 of the most common cancer types amongst young adults. When prevention fails, catching skin cancer early is crucial and highly treatable. Taking note of changes on your skin is key – Make sure you spot the dot!
Blog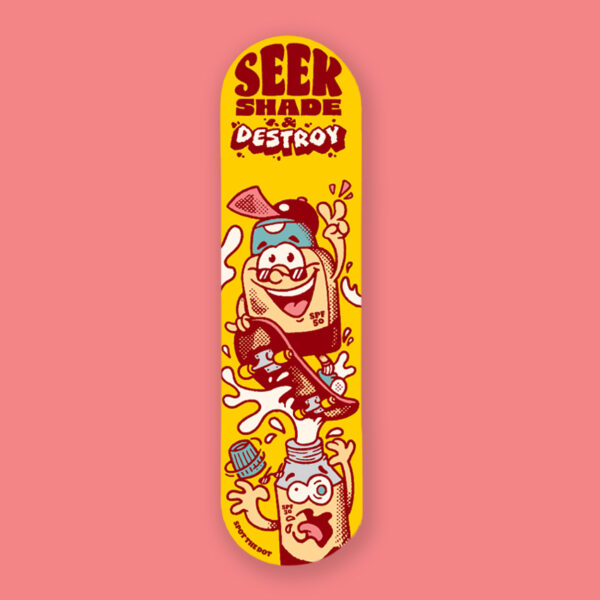 Spot the Dot Skate decks
Today we launch not one but two (!) Spot the Dot skate decks as a very limited pre-order. For those of you who don't skate (anymore): these decks look pretty amazing on your wall as well. Find out more in our shop and order your...
Read more
Skin cancer is in the top 3 of most common cancer types amongst young adults
Featured Video