Do you spot your dots?
Each year 3 million non-melanoma cancer patients, and more than 100,000 melanoma patients, are diagnosed globally. When prevention fails, catching skin cancer early is crucial and highly treatable. Taking note of changes on your skin is key – Make sure you spot the dot!
News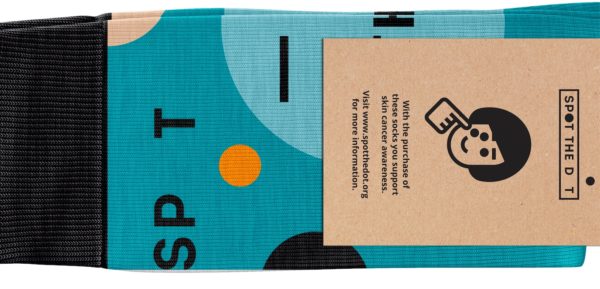 Brand new Spot the Dot: skin cancer SOCKS
Right before the holiday season we present to you our latest project: skin cancer SOCKS! By purchasing, wearing or giving these colourful socks you are supporting our cause.  Available in 3 sizes: S (35-38), M (39-42), L (43-46) Sock materials: 80% cotton, 17% polyamide, 3...
Read more
Skin cancer is in the top 3 of most common cancer types amongst young adults
Featured Video