Faster Than Skincancer Belgium
Skydive & Beach event in Koksijde in 2022
The Belgian patient organization Melanoompunt and  Spot the Dot are joining forces to launch the Belgian edition of the F
aster Than Skincancer
campaign. In the summer of 2022 we'll kick-off the campaign with a beach & skydive event in which (young) people are challenged to think about the importance of prevention and detection of skin cancer.  This event takes place during the annual Beach Boogie of Skydive Antwerp (once a year, very exceptionally, skydivers can land on the idyllic Belgian beach).
Details
When: Spring/Summer 2022
Location: Ster der Zee, Koksijde, Belgium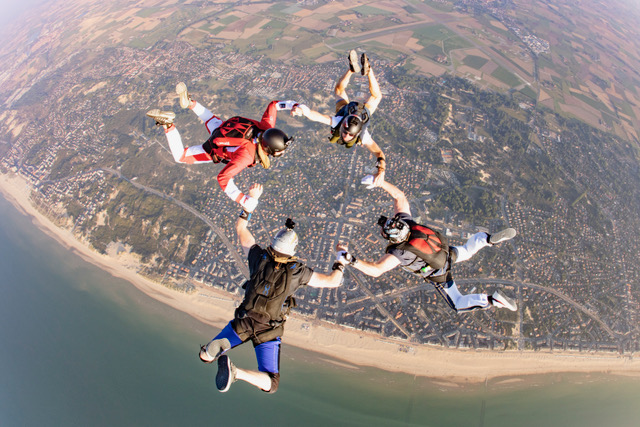 Fun for charity
This Faster Than Skincancer event is free. All day long you can enjoy the paratroopers landing right in front of you on the beach. On the ground, there will be all kinds of sports activities and cultural entertainment (details will be announced soon).
Would you jump?
Visitors to the event have a chance to win a tandem jump! For those staying at home there are prizes to be won via instagram via www.instagram.com/spot.the.dot
Spectacular demo jump by a melanoma patient
Luc Vautmans, melanoma patient, co-founder of Melanoompunt and president of the Antwerp skydive association will be part of a special Faster Than Skincancer demo jump this day. Those staying at home will also be able to follow this jump via livestream!