Join Your Dots & Spot the Dot samenwerking
Oh nee! We hebben nog geen tijd gehad om deze pagina te vertalen naar het Nederlands. Mocht je willen helpen met vertalen, email ons dan via contact@spotthedot.org
Just the other day on Instagram I stumbled upon an account called "Join Your Dots" showing beautiful dotted illustrations of  British Robert John Sterrett, all focused on raising awareness of skin cancer and promoting body love. Each of his illustrations shows an amazing and unique human body in a different pose, everything from handstands to signature dance moves.  Joining the dots on these illustrations is not only a fun and challenging activity, but will highlight that all bodies are unique and promote the need to check ourselves for changes and developments.
A match made in heaven
I couldn't believe the incredible match between the style and aim of this project and ours! Luckily Robert felt the same way! We got to talk to each other and soon came to the conclusion that it would be fun to do some dotted collaboration!
We decided to make a postcard together with the goal to encourage body positivity and love, but to highlight and promote the 'ABCDE' rule of monitoring our skin for potential signs of cancer. This simple rule makes the act of checking easy and approachable, and also acts as a useful aid for describing any changes or developments to doctors if necessary. -> spot your dots! Robert John Sterrett was inspired by our recent Faster Than Skincancer skateboarding ambassadors while making a beautiful illustration of a skating girl.
Do you want a postcard to encourage body positivity and love?
Do you want to get one of these post cards to help our quest to raise skin cancer awareness and to spread love?  We give out a free post card with every Spot the Dot shop order. Or you can order a pack of 5 postcards directly. 100% of the proceeds will go to Spot the Dot, and will be used to keep raising awareness of skin cancer.
Ofcourse you can also receive a postcard if you order something via Join Your Dots, soon they will launch their kick starter campaign and you can order really cool custom Join Your Dots Illustrations on their website!
The postcard is alive!
We wanted to go the extra mile, that is why this postcard comes to life by using augmented reality! You can see for yourself by downloading the (Free!) Artivive App via your Google App store or your Apple Store and then viewing the artwork through your smartphone. It is alive!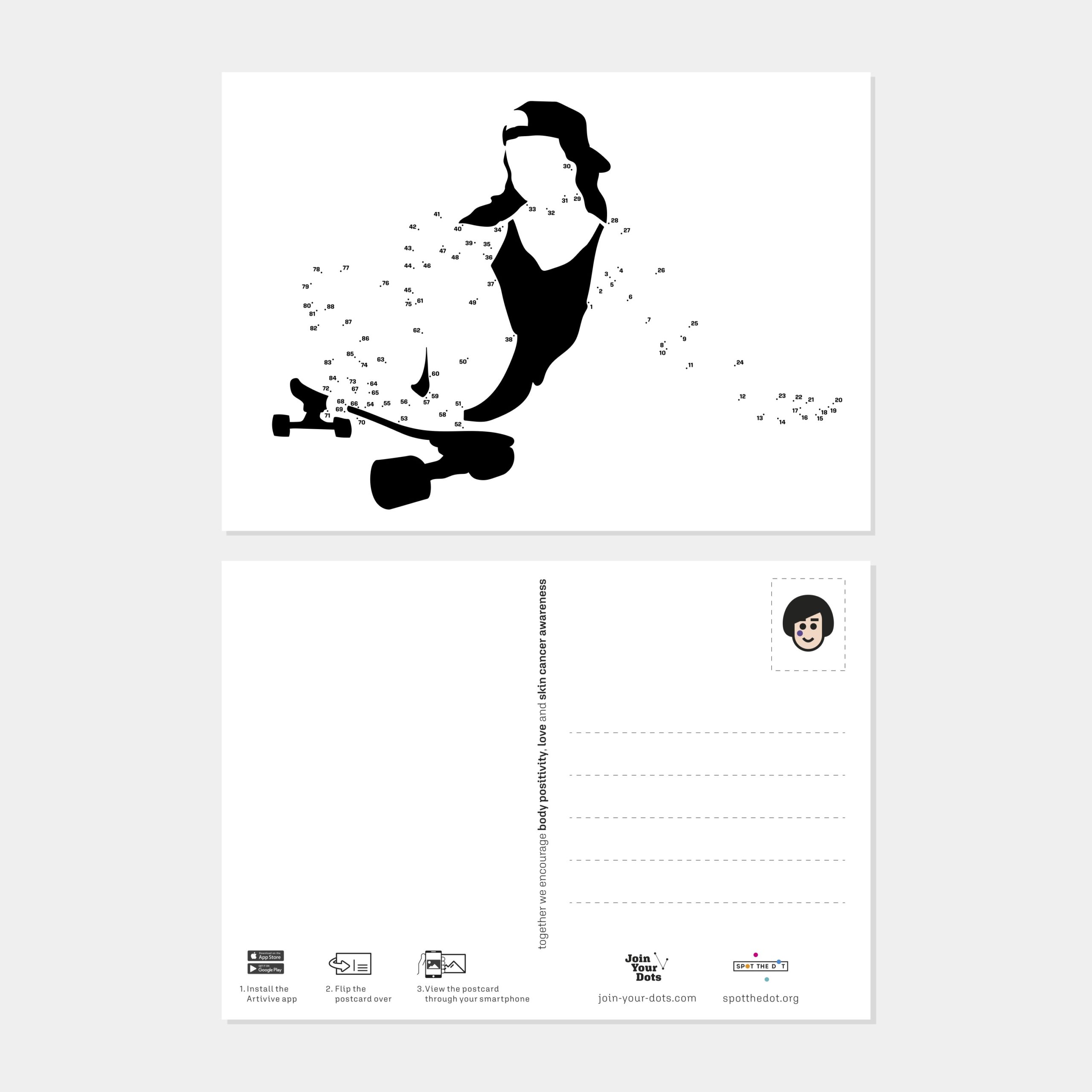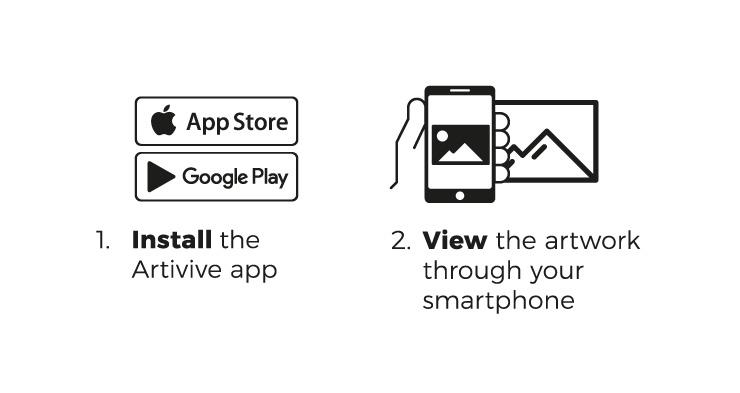 Now go Join Your Dots and Spot Your Dots and Dot the Dot and Draw the Dots and ….