Brand new Spot the Dot: skin cancer SOCKS
Right before the holiday season we present to you our latest project: skin cancer SOCKS! By purchasing, wearing or giving these colourful socks you are supporting our cause. 
Available in 3 sizes: S (35-38), M (39-42), L (43-46)

Sock materials: 80% cotton, 17% polyamide, 3 % elastane

Washing prescription: 40°

Limited edition

Designed by BLAEK Design Agency for Spot the Dot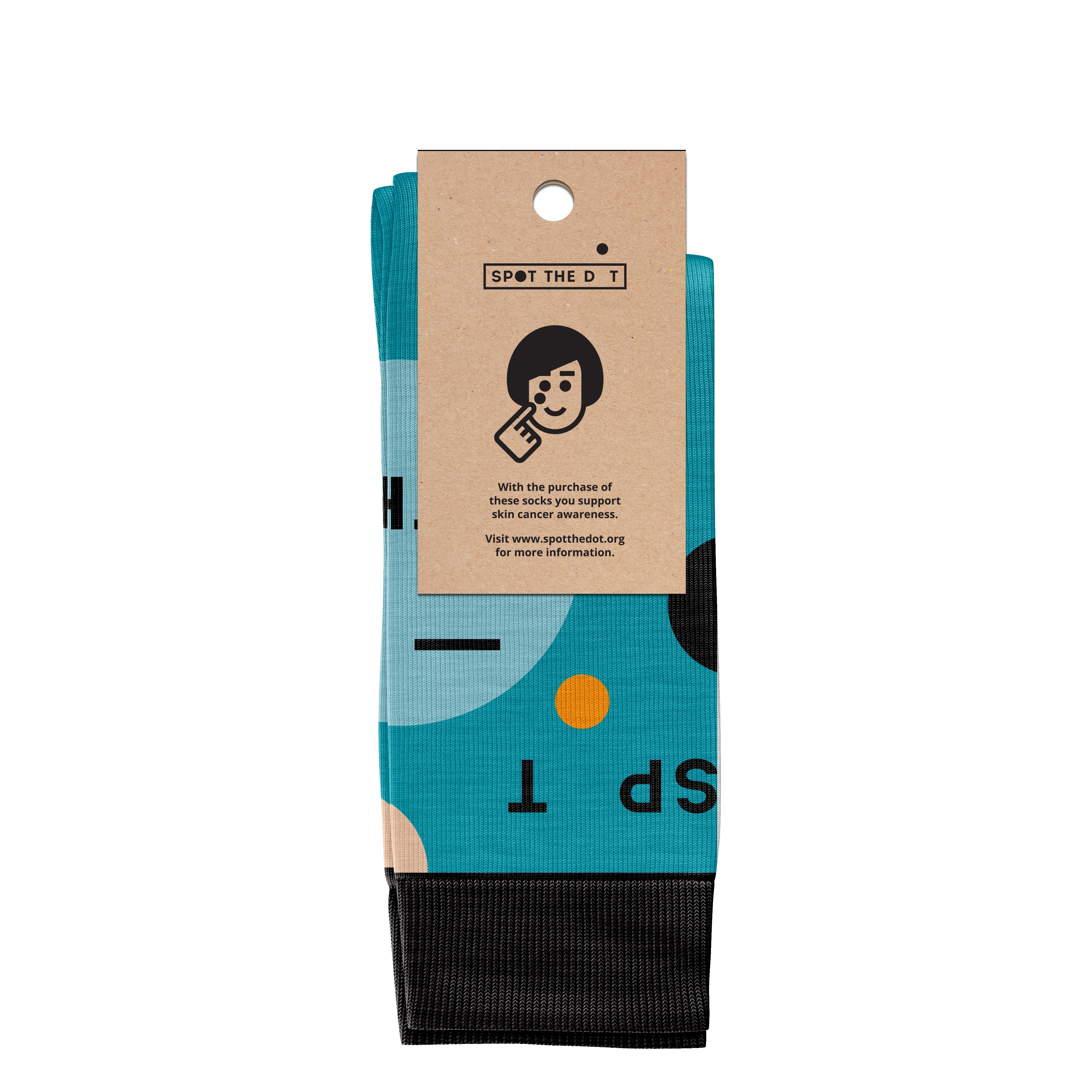 There are two ways to get your hands on these limited edition socks:
Order them in our webshop: 10 EUR p/pair excl. shipment 
Become a Spot the Dot member for the year 2020: Spot the Dot can only stay to exist if we have official foundation members, we love it if you become a member in 2020. A membership costs 50 EUR for one year and will automatically end after the year. 
The membership includes:
Free pair of socks (incl free shipment within Europe) as long as the socks are in stock!

Free Spot the Dot stickers

Good karma and virtual hugs! 

Yearly newsletter with an overview of our activities

The chance to give us in-depth feedback on our projects if you want

Invitation to a yearly Spot the Dot meeting in Vienna, Austria (unfortunately we can't cover travel costs for those who are not in Vienna)
100% of the proceeds of the socks go to Spot the Dot Foundation, this is a non-profit foundation organizing projects to raise awareness of skin cancer amongst young people around the globe.